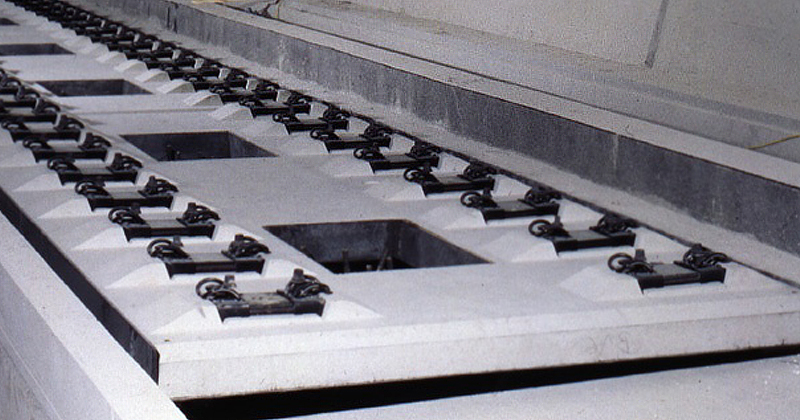 As Ballast Company is also producing the ballast and non-ballast pavement or lines; it has also taken action to produce precast track slabs for non-ballast lines. Non-ballast pavement comes with following advantages:
Reducing the thickness of the bed particularly in the tunnels that can result in reduced size of excavation and being economic in the project;
Lower requirement to maintenance and repair during operation period comparing to ballast beds that frequently needed to be maintained and repaired and resulted in higher costs by increased age of structure;
Increasing the service life of the structure;
Increasing the shear strength of concrete slabs in the side movements against side acceleration in the turns comparing to ballast bed. This advantage first provides the possibility of increasing the speed of the train and second rectifying the issue of impairing the geometry of rail as existed in the ballast bed and geometry of the system will remain unchanged in long term with acceptable tolerance.